After this, you should create a user in firebase for been able to login to your the app builder.
Go into firebase console and click on Authentication and after that click on Set up sign-in method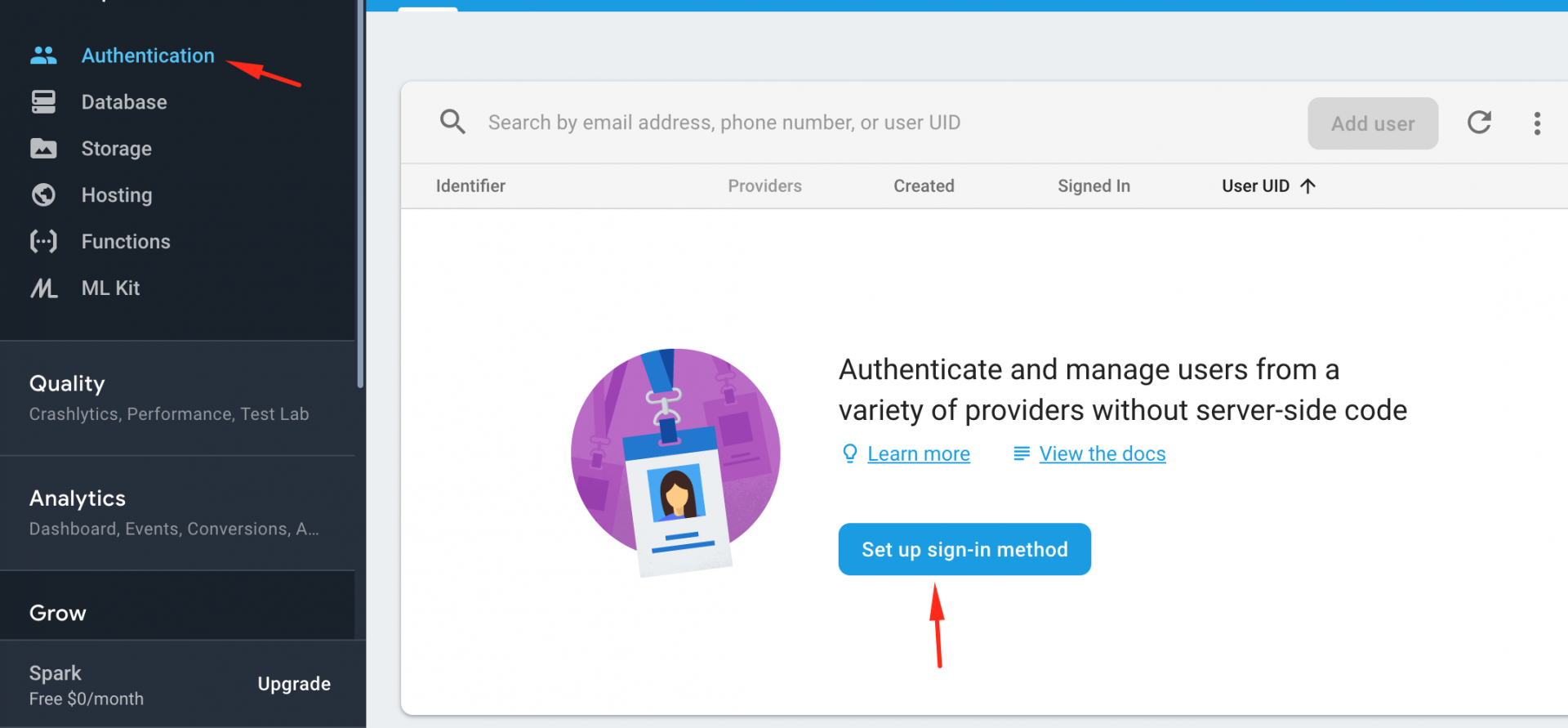 Click on Email/Password and enable them and click Save.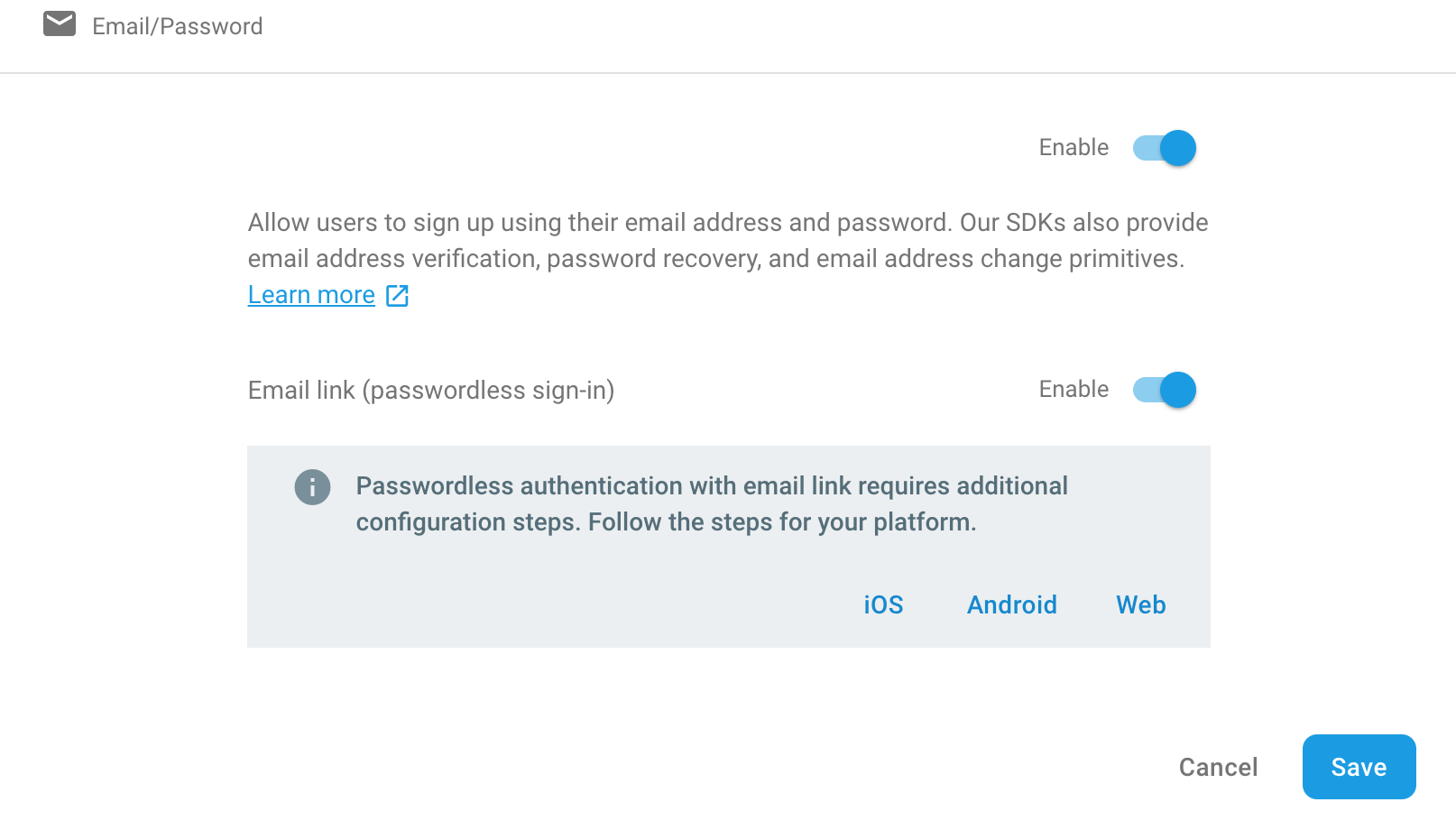 Now click on Users and now you should be able to click on Add user.